Events
Monthly dispatches from Rachel Rose, Vancouver's Poet Laureate.
---
December Events
11/25/2016 0 Comments
Lots of lovely poetry and food- related events happening in December:
This Friday December 2nd I'll be on CBC Radio in Vancouver at their Open House show to support their 30th annual Food Bank Day, with hosts Gloria Macarenko and Sheryl MacKay. Last year they raised over $630,314! I'm pleased to be part of this show, and also to talk about my Poet Laureate legacy anthology, Sustenance: 150 Writers from B.C. and Beyond on Food.
I'm also speaking about love and poetry at this conference on The Metaphysics of Love held December 5th and 6th at UBC:
http://www.themetaphysicsoflove.com/workshop-1
And I'll be reading as part of this important fundraiser hosted by Pandora's Collective:
Pandora's Collective Presents
Twisted Poets Literary Salon
Sunday, December 11th, 2016
A Night to Give: Christmas Fundraiser for Youth in Need
The Cottage Bistro, 4468 Main Street, Vancouver
6-8:30
Best to all when the days are short and nights long. And if you feel the need to get out of the house and hear some extraordinary poetry, Book Warehouse at 7 p.m. November 29 (4118 Main Street) is the place to be. With readings by GG winner Robyn Sarah, Patrick Warner, Danielle LaFrance and Aislinn Hunter.
---
Fall Food Festival
9/16/2016
It's harvest time! And it's also time for the Gordon Neighbourhood House's West End Food Festival, at which Poetry Ambassadors RC Weslowski and Adèle Barclay will be giving a free workshop on Poetry and Food. Food-inspired writing at a food festival—what could be more delicious? Registration is open here:
http://www.eventbrite.ca/e/food-poetry-tickets-27261239100
Read more about the Food Festival here: WestEnder:
http://www.westender.com/eat-drink/west-end-food-fest-unites-community-1.2344139
Metro:
http://www.metronews.ca/news/vancouver/2016/09/15/food-festival-sprouts-community-food-security-conversations.html
Finally, I'm delighted to say that we have a publisher for our food-inspired literary anthology, Sustenance. Brian Kaufman at Anvil (http://www.anvilpress.com/) has been a great supporter. Our anthology will be launched in Fall 2017. What a harvest it will be!
---
I've had the chance to do some lovely events with the Poetry Ambassadors as part of my Poet Laureate Sustenance project. Sustain and Nourish, with the Thursdays Writing Collective, was a delight. Poetry Ambassador Elee Kraljii Gardiner was gracious, witty and welcoming to all, as usual. The food was delicious, and the crowd was merry, witty and kind.
---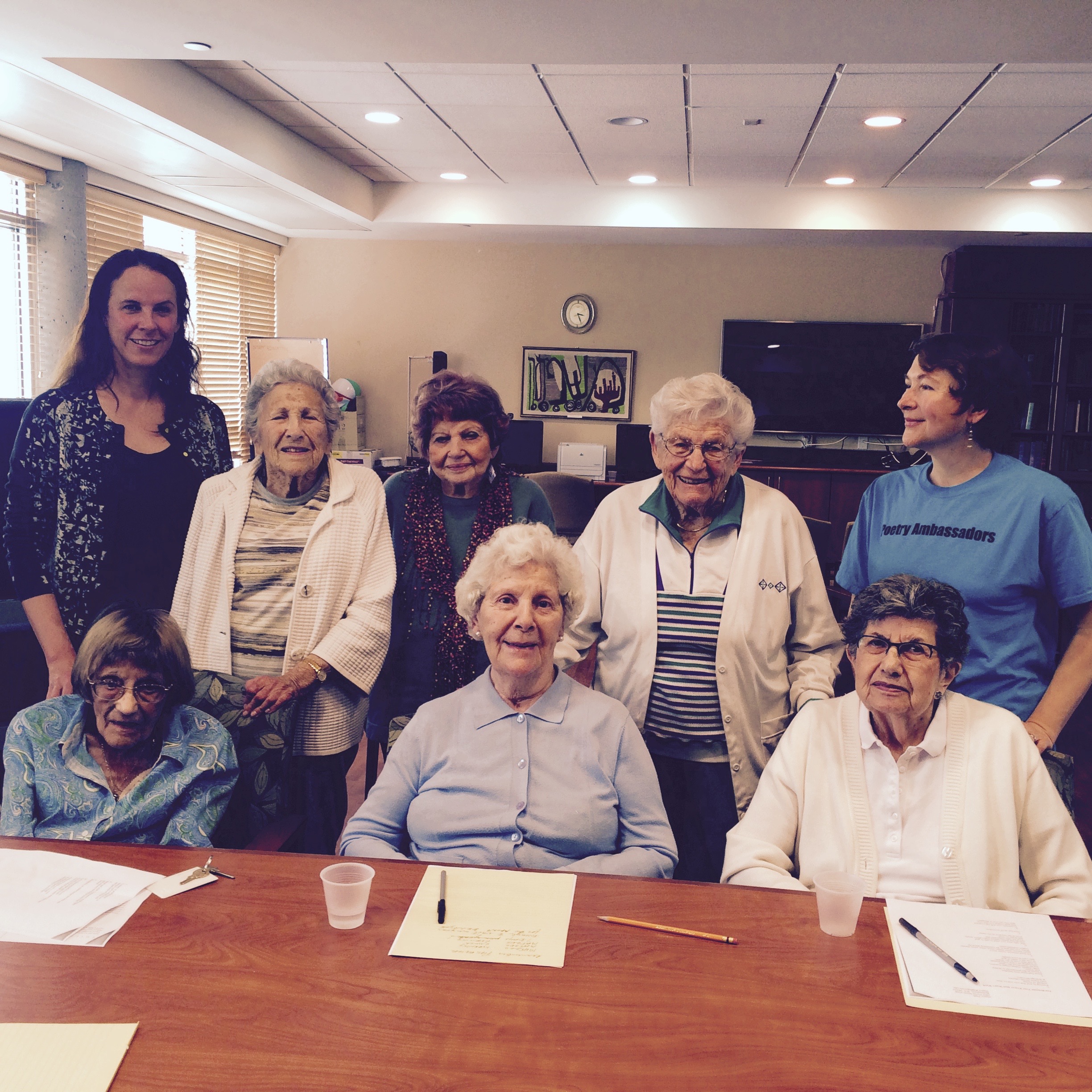 I also did a workshop at the Weinberg Residence: Jewish Senior Home with another Poetry Ambassador, Karen Shklanka, who arrived, dashingly, driving a motorcycle. The seniors who came to our workshop were extraordinary. Sharing their lives in the context of food and poetry, we heard stories of survival, of making do, and of starting over. What powerful voices; what a privilege.
---
Finally, I have only two more weeks to wait to receive the non-fiction submissions for Prism International's contest. I am waiting - hoping - to be astonished!
---
---
---
Some of the new books by my colleagues, the Poetry Ambassadors.
---
And finally, a profile of Poetry Ambassador Kevin Spenst, and Vancouver's Poetry Renaissance, in Metro Vancouver.